Rules & Regs
There's always been an amount of paperwork required for US travel, but the pandemic took it to new heights!
Thankfully we're past the days of Pre-Departure Tests & Attestation Forms, but we still need to complete steps like applying for a visa or ESTA, and we'll take you through exactly what you need and when to do it.
Tips & Tricks
Anyone who follows us on Instagram will know we believe that travel is incredibly valuable for children, helping them grow and learn.
However, the actual logistics of travelling with kids can be challenging at times! We share the best advice, hacks and products to make it as smooth as possible.
Top Products
Using the right travel products can make all the difference, increasing comfort and getting you to your destination safely and smoothly.
We'll recommend the products we've found to be of the best quality, performance and functionality - we won't recommend anything we don't use ourselves.
Keep up to date
Helping people enjoy safe, smooth & happy travels to the USA started over on our Instagram account, back in 2020.
We post stories daily, and publish regular grid posts, Reels and useful resources giving you all the latest and greatest travel news and advice, as well as the most useful travel tips, tricks & hacks.
If you'd like to reach out to me (Caroline!), please do so on Instagram for the quickest response - my DMs are always open :)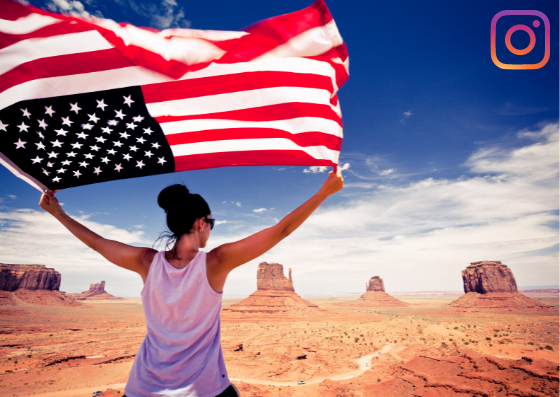 All The Latest News | Travel to the USA
Keep up to date with all the latest news and most useful information in our blog, whether it's about ESTAs & Visas, COVID-19 Regulations, Weather Information, Product Guides and more, you can trust us to bring you all the most essential information.