Speed through airports with Global Entry & TSA Pre-Check
Back in 2019 while stuck in near 4 hour immigration queue at JFK airport, beyond bored and very much wishing I'd not drunk that extra bottle of water just before landing, I realised I needed Global Entry.


While we all stood there, hot and stuffy, dead on our feet and bored to tears, others bypassed the seemingly endless queue completely.
Many were pilots and cabin crew, but not all - many had Global Entry.
Watching them power walk past us, realising they would likely have left the airport before we even handed over our passports, was irksome to say the least!
As soon as I was home from that trip I applied for Global Entry.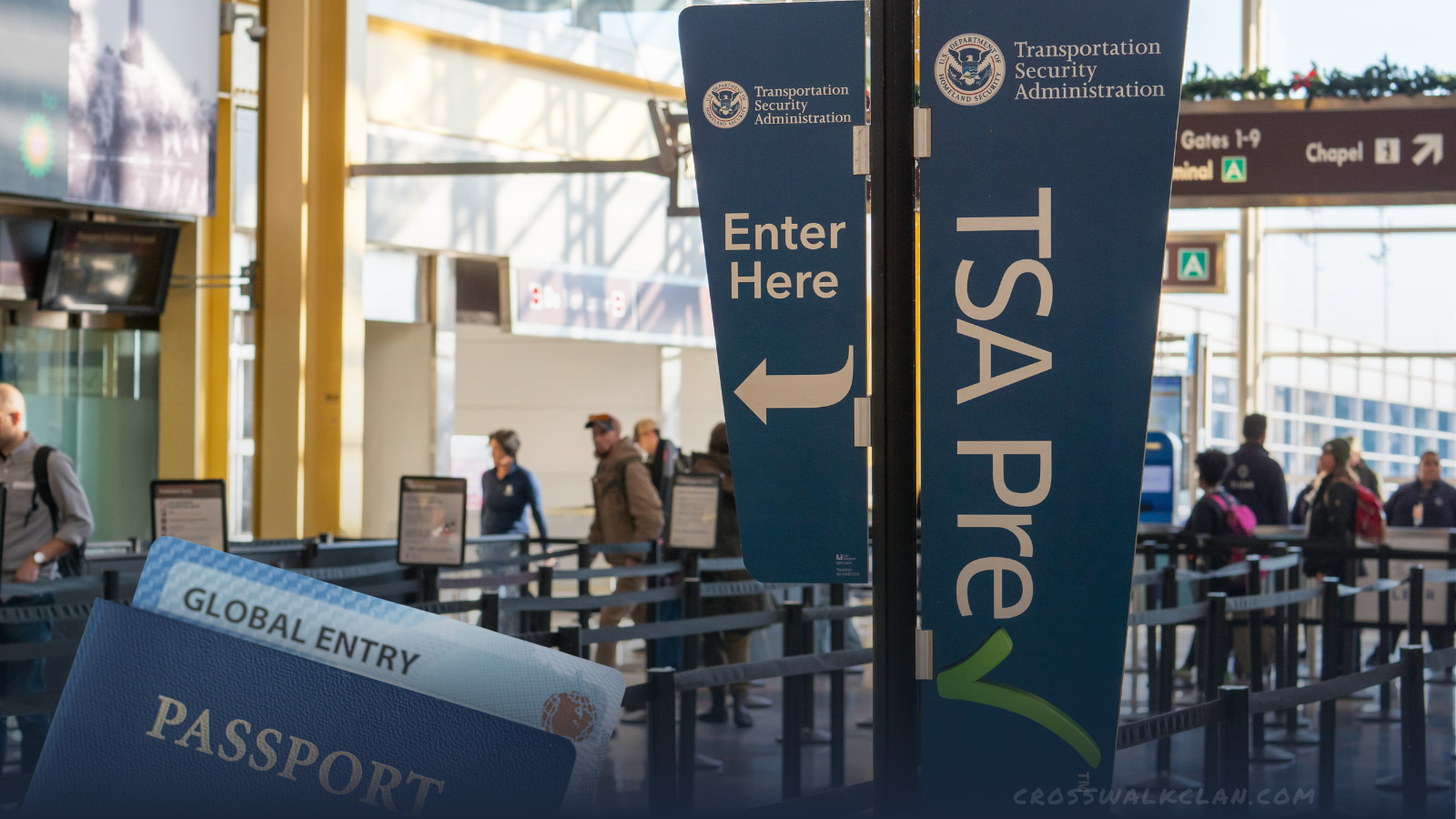 Is Global Entry / TSA Pre-Check worth the expense? Learn exactly what it is to find out.
What is Global Entry? (in Plain English)
Global Entry members bypass the customs & immigration queues when arriving into the USA.
Also, because it also includes TSA Pre-Check membership, members can speed through security in a separate lane when flying from a US airport, without removing liquids & electronics from their bags, and keeping belts & shoes on.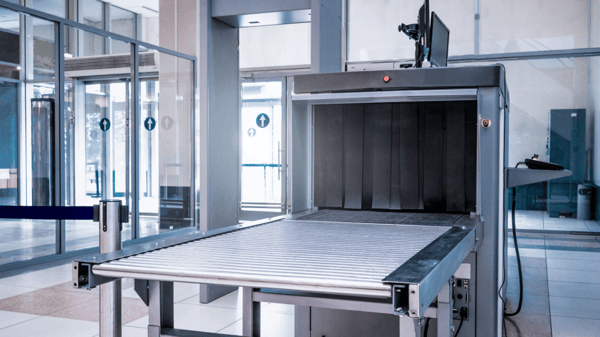 Application costs around £116 in total (details below). If successful, membership lasts 5 years - though it actually expires on your birthday in the fifth year for some reason.
I definitely think it's worth the cost if you travel to the US frequently - even at only twice a year you're looking at just £11 per trip.
(To be honest, if you'd asked me during the JFK nightmare, I would've quite happily paid the full amount just to escape that particular queue!)
What is Global Entry? (Official lingo)
Global Entry is a US Customs & Border Protection (CBP) membership program that allows expedited clearance for pre-approved, low-risk travellers upon arrival in the United States. Members enter the country through automated kiosks at select airports.
With Global Entry (GE) membership, you don't need to queue to speak to a CBP officer, and can use the GE lane at the point of entry into the US.
As mentioned, it also comes with TSA Pre-Check bundled.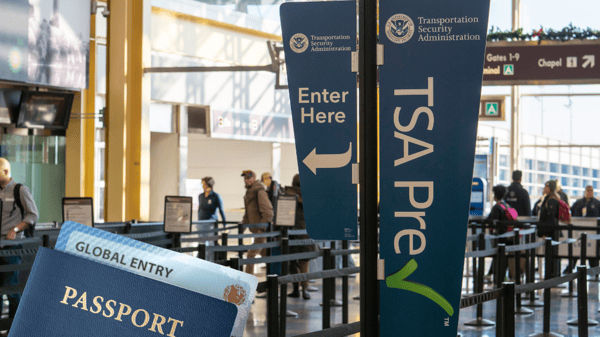 Where GE speeds up your entry into America, Pre-Check speeds up your passage through security when flying out ofan American airport, on either a domestic or international flight.
How do British citizens apply for Global Entry?
Since 2015 UK citizens have been eligible to join the program.

The process is:
Apply to the UK Home Office and pay a £42 processing fee for the UK background check. This takes between 1-10 working days.

If you pass UK vetting, you'll be given an access code, which you enter when applying for Global Entry through the CBP Trusted Traveler Program website.


You now apply for Global Entry membership. This costs $100 (around £74) and, like the above UK cost, is non-refundable if you fail the checks.


Once US checks are complete, you'll be informed of a change in status via email, and upon logging into the site will find either a rejection or Conditional Approval.

It can take anywhere from a couple of weeks to many months to get this decision - it seems to be luck of the draw unfortunately.


If Conditionally Approved, you then need to have a (brief) interview with a CBP officer, who will determine your final eligibility and, in most cases, grant membership to the GE program.

Prior to the pandemic, you only had a short amount of time to complete this interview following receipt of a Conditional Approval. This has now been extended to 2 years (730 days), given the inability until recently of non-citizens to travel to the US and therefore have their interview - though this is of course subject to further change.

The interview can be scheduled at one of a network of enrolment centres across the US - but these can be tricky to schedule in for those not living in the US.

For British citizens, it's likely to be easier to take advantage of the Enrollment on Arrival scheme, where at select airports (it's a long list) you can 'Enrol on Arrival' without an appointment, after arriving into the US. There may sometimes be a short wait.





NB - 'arriving into the US' includes airports outside America which offer US Pre-Clearance, including Dublin, which is where I had my interview using EoA - it's super-quiet there, and I had no wait for an officer.

You must be flying from a Pre-Clearance airport to the USA to use EoA - it is past passport control, security, and US security)



If approved, the CBP officer will collect biometric information (a scan of your fingerprints) and take your photo

US citizens receive a membership card in the mail, but UK citizens do not - you're given a pocket-sized guide to the program upon enrolment, and your Pass ID number (used throughout the application process) becomes your membership number.


Do I need to prepare for the interview?
I did no preparation beyond making sure I had a printout of my Conditional Approval with me, showing my Pass ID number, as well as my passport and drivers license.
I was asked whether I had been to Mexico or Canada in the past 5 years, and whether I'd traveled anywhere internationally in the last year.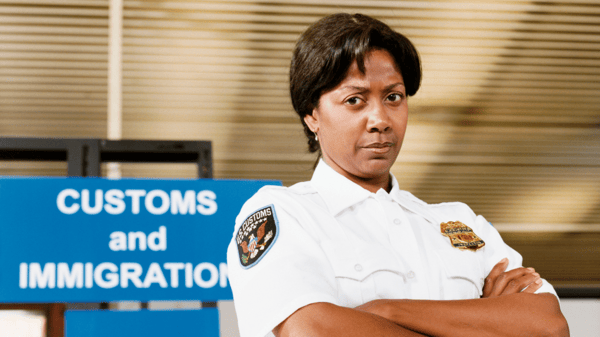 They also asked why I applied for GE - because of frequent travel to the US and time being spent in airport queues.
The CBP officer did a lot of reading through things on his screen (I say 'a lot' - it probably only took 60 seconds, but I think time goes slowly in those situations!), then simply scanned my fingerprints, took my photo and handed me my little guide to GE with congratulations.
It was certainly nothing to worry about, and was done standing at a desk - we never even sat down.
Global Entry / TSA Pre-Check: Important information
You still require a valid passport and ESTA to travel to the USA with Global Entry and TSA Pre-Check.


To benefit from the bundled TSA Pre-Check, which allows you to speed through security when travelling out of a US airport, you must enter your membership number in the 'Known Traveller Number' field on your airline booking.

If you can't see how to do this prior to travel, you can call your airline, or as I did on a recent booking, send them (in my case Virgin Atlantic) a quick WhatsApp message - they had it added within minutes. You can often add it yourself in the airline's app.


To use GE when arriving in the USA, navigate to the automated Global Entry kiosks and scan your passport and fingerprints for verification, then complete an on-screen customs declaration. You'll receive a receipt, and be directed straight to baggage claim.


Every passenger needs to be a Global Entry member to pass through the expedited lane - this includes children. Each person needs their own individual application and interview - under 18's need an adult with them for the interview.


However, if you are travelling with children aged 12 or under, they can benefit from TSA Pre-Check by coming through the expedited security screening lane with you.


There is always a chance you'll be randomly selected for further examination when utilising GE or Pre-Check, but it's rare.


Summary
Global Entry membership - and the bundled TSA Pre-Check - makes travel into, out of, and around the USA faster and smoother.
You can bypass long queues at immigration and security, and don't need to remove liquids and electronics from your bags, nor remove shoes and belts.
It costs around £116 and lasts 5 years.
Children 12 and under traveling with you can come through the expedited TSA Pre-Check security line with you, but they would need their own Global Entry membership to use the faster process on entry to the USA.
GE membership is highly valuable for frequent travellers and can seriously speed up your passage through a US airport, but each person needs to weigh up whether the cost is worth the benefits for them.
It may not be worth the money if you visit less than twice a year, but even then it depends on your own priorities and personal financial situation.
If you have any questions, please let me know!