News: USA Scraps Pre-Departure COVID Testing from June 12th!
[last update - June 13 2022 01:25 AM]
It was the news that travellers and the tourism & aviation industries had been desperately hoping for, and it hit at 14:30 BST on Friday 10th June...
The USA confirmed they were dropping the Pre-Departure Test!
These tests have long worried travellers, ruined dream holidays and kept an artificial lid on the demand for transatlantic travel. Their demise is celebrated!
Read on for details, and answers to your FAQs...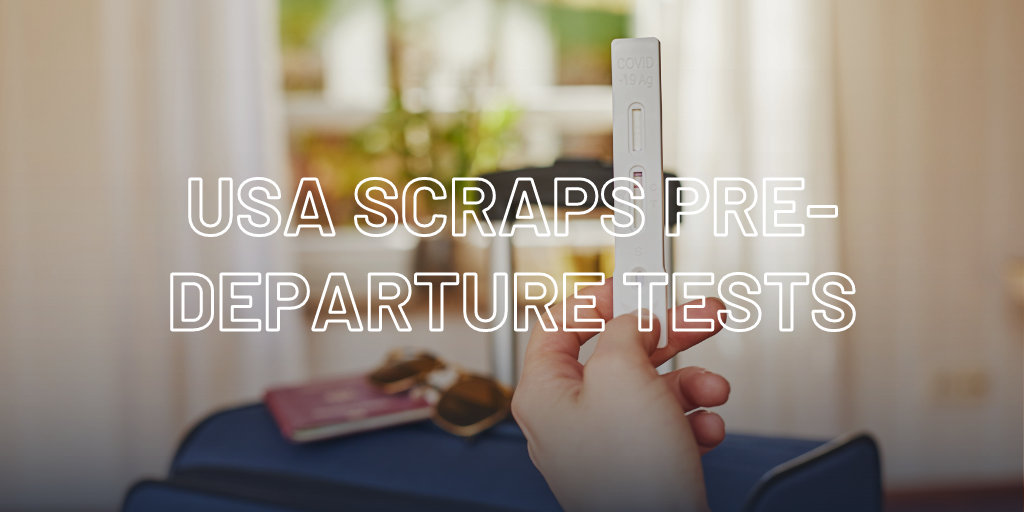 You no longer need to take a Pre-Departure Test to travel to the USA.
As we predicted:
You DO still need to complete a Passenger Disclosure & Attestation Form (an updated version without the section on Pre-Departure Testing)
You DO still need to be fully vaccinated to travel to the USA (barring a few exceptions - details in the FAQs below) - there has been no change to the vaccination requirements
Unvaccinated or partly vaccinated 2-17 year olds DO still need to take the Day 3-5 test in the USA
Where Can I See This Confirmed Officially?
I'm sticking to plain old simple English to talk about this change, but if you're after the official info and technical wording, you can find what you need on these links:
Have the CDC said anything else?
The CDC have confirmed that they will review this decision in 90 days, but if any new variants pop up in the meantime that are cause for concern they won't hesitate to reinstate Pre-Departure Testing.
Frequently Asked Questions
Do I still need to complete an Attestation form?
[UPDATED] Yes - as we predicted, you will still need to complete an Passenger Disclosure & Attestation Form (and/or the equivalent questions in tools such as FlyReady or Verifly
We were confident this would be the case despite widespread doubt online, because the form didn't just cover testing but also the requirement to be vaccinated, the exceptions to that, and what steps people using those exceptions need to take
As expected, the CDC released the updated version on the 11th June, a few hours before the new rules come into play - you can find the updated Passenger Disclosure & Attestation Form here.
Tip - we recommend taking a printed version of the form even if you use airline tools like Verifly or FlyReady, just in case - some airlines have been requiring them at check in / bag drop, online systems do fail, and they often don't have spare copies.
Can unvaccinated adults travel to the US more easily now?
No, nothing has changed with regards to the requirement to be "fully vaccinated' to travel to the US.
Adults must still be vaccinated with very few exceptions -.details can be found on the CDC website here.
It is likely, but as yet unconfirmed, that travellers will continue to need to legally attest that they are fully vaccinated, or covered under an exception - in which case they must also attest that will follow the required steps for that exception.
Does my unvaccinated/partly vaccinated child (2 to 17 years) still need to take a test?
If you mean a Pre-Departure Test, the answer is NO, they don't (for flights departing the UK after 05:01 BST on Sunday 12th June) - the Pre-Departure Test is being scrapped
However, they DO still need to take a test on day 3-5 in the US, as the requirement to take this test isn't linked to the CDC Order on testing that is being rescinded - it is part of a separate Order, detailing vaccination requirements. This second Order has not yet been rescinded or amended
That's not to say it won't be changed in the future but at present, nothing around vaccination requirements has changed - and that includes the Day 3-5 Test
Can I get a refund on my tests?
This depends on the testing provider used and the type of test
I obviously can't answer this for every provider, as there are so many, but looking at the two that I have recommended:

With Qured, if your tests haven't been despatched and it's within 14 days of booking you can cancel with a full refund.
If they have been despatched you can return the tests and receive a refund minus a 25% restocking and admin fee
With DocHQ, if you took the route I recommended and booked only your video appointment & certificates with them (with a plan to use tests purchased elsewhere), you can receive a refund if cancelled more than 24 hours in advance, minus a £5 admin fee per order (not per person)
If, however, you also ordered your tests from DocHQ it looks like no refunds are being offered - they won't accept returns. I will update if this changes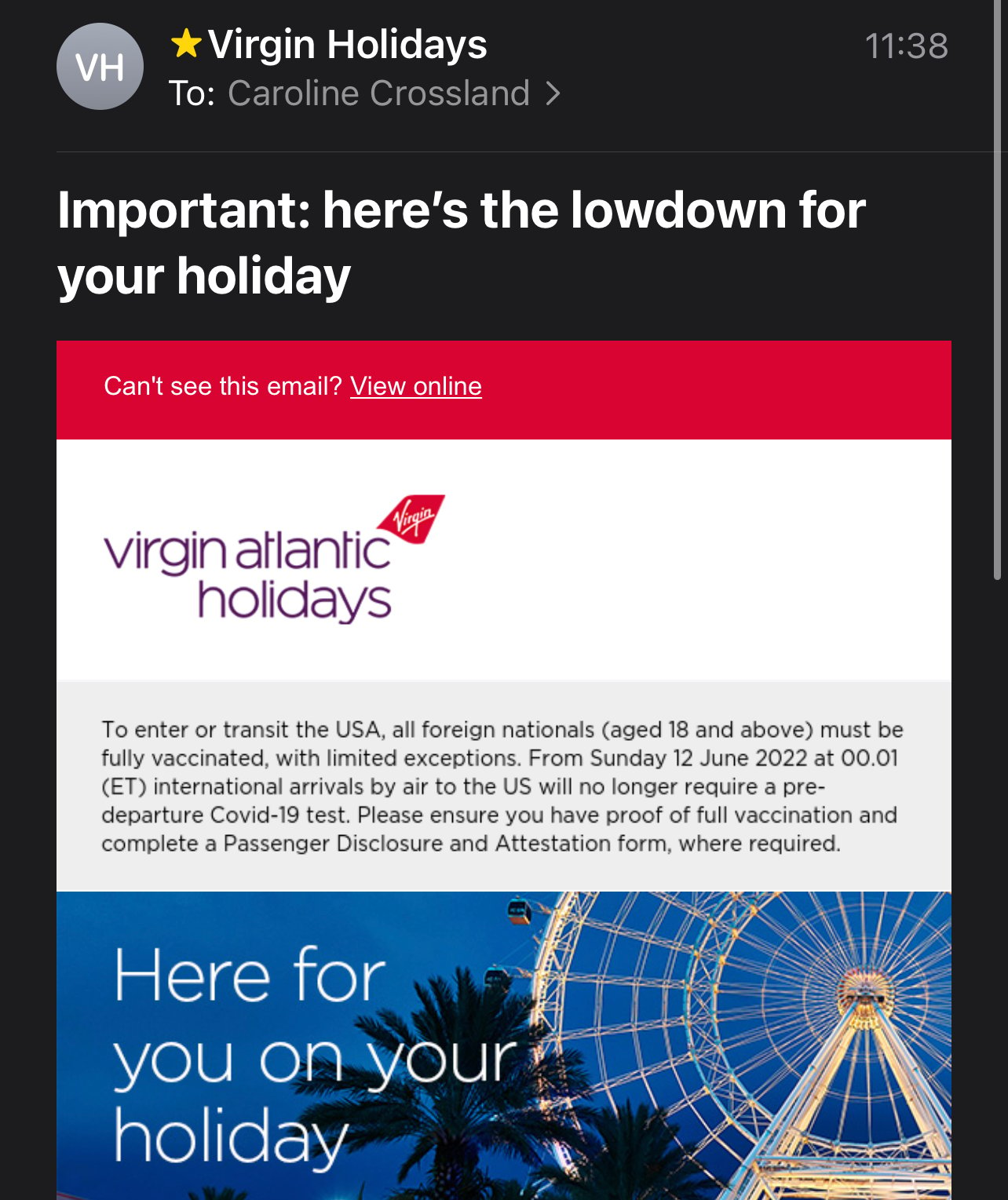 Should I take a test anyway, just in case?
I wouldn't!
If you take an unnecessary test and find that one or more of you has asymptomatic COVID, you should obviously not fly - why take that risk if you don't have symptoms and don't need to test?
Hopefully airlines will be on the ball with this, as it's the news they've been desperately waiting for:

Virgin, for example, has already updated it's guidance on their website
They have also updated the pre-flight info they're sending out to passengers - see the example above I received this morning from Virgin Atlantic Holidays about our trip, departing Thursday 16th June

We're hoping that tools like FlyReady and Verifly will be updated with the new requirements ASAP, but even if they're not you can always check in at the airport, where staff will know that Pre-Departure Tests are no longer required