COVID Vaccine and Mask Mandates Relaxing Across the USA
Background to Vaccine Mandates
When I first wrote about vaccine mandates in January they were widespread across the US and getting stricter - causing major issues for travellers with unvaccinated children!
Initially they only restricted the access of adults to public venues, but the rules were later applied to those 12 years and over, and ultimately 5 and over, as the vaccine was offered to younger children in the USA.
However, now - early March - vaccine and mask mandates are being rescinded across America, so I thought it was time to write an updated article focusing on the positive news!
As always, you can also keep an eye on the @CrosswalkClan Instagram account for more on this story.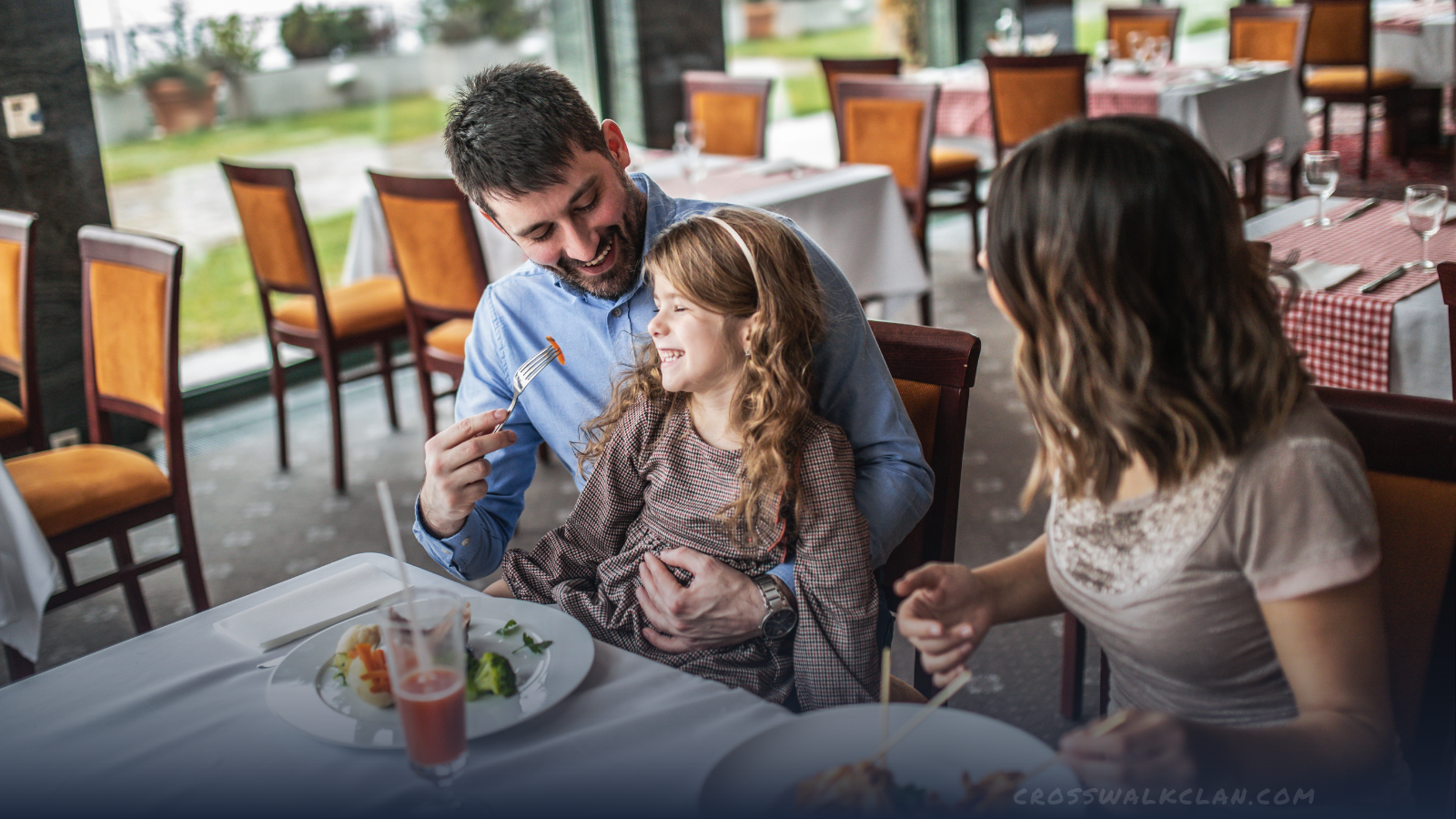 It's a fantastic feeling talking about things opening back up, and seeing British & Irish families eating and having fun together indoors once more!
Something to remember - the federal (national) rules requiring visiting adult travellers be fully vaccinated and anyone 2yrs or over to wear a mask on mass transit, including planes, trains & buses, have NOT yet been relaxed, so expect to continue to follow those for some time yet.
Additionally, medical facilities will likely insist on mask-wearing, and in most cities where mandates have been relaxed, individual businesses have been allowed to set their own rules around mask-wearing and vaccination status.
But to get back to the good news, here are some quick links to the cities and areas I cover in this post:
New York City, NY
Vaccine mandate:❌ (ended March 7th 2022)

Mask mandate: ❌ (relaxed February 2022)

The 'Key to NYC' vaccine mandate has been suspended and the mask mandate rules have been loosened - woohoo!
The first changes to vaccine mandates in the area came from New York State, but New York City had their own rules via the 'Key to NYC' scheme, which remained in place a while longer.
However, the good news broke on March 4th when the Mayor of NYC Eric Adams announced the suspension of the Key to NYC program from Monday March 7th, saying "The (COVID) fight may not be over, but we're clearly winning the war. We are open for business and New York City has its groove back."
Detailing the change, his press release stated:
"Indoor venues, including restaurants, fitness facilities, and entertainment spaces will no longer be required to check for proof of vaccination before customers enter. Businesses previously covered by Key to NYC rules will still have the flexibility to require proof of vaccination or masking indoors if they choose"
NYC have also relaxed their mask mandate - they now only "recommend" that everyone wear masks in public indoor spaces, but venues are allowed to set their own mask policies.
One thing to remember - as mentioned in the quote above, individual businesses ARE allowed to set their own rules, about both mask-wearing and vaccinated status of customers.
This means you could still find a restaurant, bar or other indoor business that will insist on some level of protection - so maybe have a backup plan in mind before you visit somewhere specific, or find out in advance!
Boston, MA
Vaccine mandate: ❌ (ended Feb 18th 2022)

Mask mandate: ❌ (ended March 5th 2022)

The Boston vaccine mandate scheme was part of the 'Boston B-Together' initiative and was implemented in January 2022 - but was lifted February 18th 2022.
Mayor Michelle Wu and Dr. Bisola Ojikutu (the city's executive director of the Boston Public Health Commission) announced the end of the mandate in a statement that detailed the recent improved data around COVID cases and hospital capacity.
The city's mask mandate, that required people to wear face coverings in indoor public spaces including restaurants, museums, shops and entertainment venues, was lifted on March 5th.
Chicago, IL
Vaccine mandate:❌ (ended Feb 28th 2022)

Mask mandate: ❌ (ended Feb 28th 2022)

Lori Lightfoot, Mayor of Chicago, announced in mid-February that Chicago would end its mask mandate for most settings, and it's vaccine mandate for public spaces at the end of February (Feb 28th).
This brought the city in line with the state of Illinois, who announced earlier in February that the State-wide mandates would end at the end of February.
Los Angeles, CA
Vaccine mandate:✅ (hopefully ending soon - details below)

Mask mandate: ❌ (lifted March 4th 2022)

In LA, like New York City, they've been a little more reluctant to relax COVID restrictions, however we now have progress!
I've split the updates into two sections:
Mask Mandate
On March 3rd Los Angeles County health officer Dr. Muntu Davis issued a fresh health order, effective from the following day, that lifted the indoor mask order (regardless of vaccination status) in places such as bars, stores, restaurants, gyms and movie theatres.
(It will come down to individual Los Angeles businesses to choose join in with the relaxation, as they can still retain their own mask rules)
This change brought the City of LA in line with the majority of California - where the State-wide universal mask mandate was relaxed in mid-February
Across California, individual counties can still opt to retain local mask orders, but those without their own mandates - including the counties of San Diego, Orange, Riverside and San Bernardino - no longer have a mask mandate).
Vaccine Mandate
Good news - LA County have rescinded their vaccine mandate...
Bad news - the City of LA has not. SafePass continues unchanged...
However!
Good news - local news outlets reported yesterday (March 9th) that the City Council have taken a step towards ending the mandate that requires proof of vaccination to enter indoor venues and large outdoor events.
"The council voted 12-0 to have the city attorney write a new ordinance making proof of vaccination voluntary for businesses. Approval will require another vote, and it was not immediately clear when the revised rules will go into effect." LA Times article
** A specific note of interest for those visiting soon, Universal Studios in Hollywood are no longer requiring guests to wear masks or show proof of vaccination / a negative COVID-19 test
Details of the Vaccine Mandate still in place:
(Though hopefully not for long!)
The vaccine mandate ordinance - implemented in November 2021, and at the time the most far-reaching in the country - continues to require proof of vaccination to enter the indoor portions of:
any establishment where food or beverages are served (including restaurants, bars, coffee shops, etc),

gyms and fitness venues, entertainment and recreation venues (including movie theatres, music and concert venues, museums and shopping centres),

personal care establishments (like spas and nail salons), and

any facilities or buildings owned or operated by the City of Los Angeles.
Philadelphia
Vaccine mandate: ❌ (ended March 2nd 2022)

Mask mandate: ❌ (ended February 16th 2022)

The Philadelphia mask mandate began on January 3rd 2022 and covered locations include any indoor venue that serves food or drink, but was rescinded on February 16th.
Additionally, the vaccine mandate ended on March 2nd 2022, excluding certain exceptions, detailed in this local government update.
New Orleans
Vaccine mandate:✅ (hopefully ending March 21st)

Mask mandate: ❌ (ended March 3rd 2022)

The New Orleans vaccination mandate is a little different to those covered above, in that it includes some flexibility (details below), but it has been announced that it will end soon:
Dr. Jennifer Avegno, City Health Director, said on March 2nd that the requirement that customers show proof of vaccination or a recent negative test for entry into bars, restaurants or other venues — will end March 21, if hospitalisation rates remain stable.
The mask mandate was lifted from March 3rd.
Details of the Vaccine Mandate:
Over 5 years: Require proof of 1 vaccination dose (2 from February 1st 2022) OR a negative antigen or PCR COVID-19 test taken in the 72 hours before entry
Washington DC
Vaccine mandate: ❌

Mask mandate: ❌

The District of Columbia launched a city wide vaccination entry requirement (VaxDC - Mayors order 2021-148), but this ended on February 15th 2022.
The indoor mask mandate also expired on February 28th, with the District relaxing indoor public venue mask requirements from March 1st.
Summary
Various cities in the USA have introduced vaccine mandates in an effort to encourage their citizens to get vaccinated - too many cities to detail here - but many are now relaxing their rules.
When you are in the planning stages for your next trip, if you have children over the age of 5 you still need to research the details of any mandates in the cities and/or counties you plan to visit - though thankfully with rules relaxing every week right now this is getting easier!
That said, even if the current rules allow your child to go inside indoors venues, there is a chance this could change between when you book the trip and when you travel, so keep up to date on any changes right up until you depart.
---
(NB - This issue affects our family personally - we have a trip booked for April/May this year which includes Los Angeles. Our children are 7 and 8 so are won't be able to be double vaccinated between now and when we leave - currently there are no restrictions until age 12, but this could well change if a new variant pops up or hospitalisations increase, meaning we would need to alter our plans.
Such is travel in the COVID era!)